The teaser for the upcoming Shaman King reboot is out! Coming April 2021, the new Shaman King anime will be released and it will follow the original manga. This is some real cliche saying but the manga was indeed better. The characters in the anime were toned down to highlight our protagonist better but even the supporting characters in the manga had their spotlight.
For those unfamiliar with the series,
The upcoming anime is about who will be the next Shaman King, a very powerful being that can shape the world itself to their will.

Shamans are people who could connect the world of the living and the dead. We follow a young shaman in training named Yoh Asakura. He and his partner the spirit of a legendary samurai called Amidamaru are battling against other shamans that have the same goal. Whoever wins the tournament will be crowned as the Shaman King. Battling against elemental spirits, fairies, angels, beasts, and many more, The series is rich with powerful allies and enemies that you will enjoy every interactions and fights.
The reboot itself is rumored to be either animated by the studio Madhouse or Mappa. This speculation came from Otakon of 2015 when both studios expressed their interest in remaking the series. Madhouse being responsible for animating masterpieces such as Redline, Paprika, The Girl who Leapt through time, etc. And Mappa being responsible for the likes of Kakegurui, Yuri on Ice, Inuyashiki, Attack on Titan, etc. Both studios are remarkably good and we are looking forward to a highly polished work.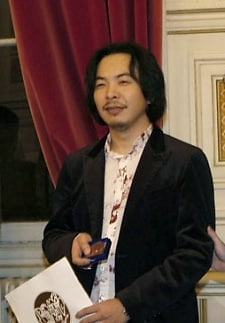 The manga was launched in Weekly Shonen Jump back in 1998 and we are expecting some minor design changes to fit the modern era. The anime series is set to cover all 35 volumes of the original manga created by Hiroyuki Takei and will be expected to have the same if not more episodes than its original anime run.
Here's an official teaser trailer that was released by 「KING AMUSEMENT CREATIVE」公式チャンネル using the original soundtrack from the original anime.
Image sources : Youtube , IMDB, ShamanKing Wikia